TL:DR : Skip to paragraph 5
Every Malaysian knows very well, that we still have a long way to go, to compete with the world economic giants. Our GDP, GNI, or any Economic indicators for that matter, however, showed significant improvement against the set back of a global economic recession. Recent Global Competitive ranking done by World Economic Forum elevated us by 2 spot to 23rd spot in the chart that sees stiff ranking among 137 countries.
It is only human, that we don't feel any justification for this achievement : Afterall, we are an emotional bunch of people, judging more often than not based on our feelings than rational-cognitive-ability that the Homo Sapiens species have since 70,000 years ago seek pride in possessing, which eventually distinguished us from every other mammals.
That aside, the biggest complaint sung in unison, has to be "the pinch we all felt" collectively in each of our individual pockets. We attribute it to none other than "Escalating cost of living". However, without much understanding on what "Cost of living"  actually means, we went on to live by the very notion that most of our routine sufferings to date, were caused by it. With greater economic achievement, comes greater expectation of lifestyle. And with such heightened expectation of lifestyle, comes higher cost to live by it.
The crux of the issue however, is pretty much relative in nature. I would say, we have benchmarked our lifestyle expectation wrongly. Without the Productivity and discipline of a working class Japanese, Korean, or American, we thought we deserve to enjoy their kind of lifestyle, too. They invented Iphones, Samsung Galaxy Notes, and sold these phones to their citizens. We never invent iphones or galaxy phones, or anything near to those, nor do we have the capacity to attain that sort of productivity and discipline level required to produce these gadgets. Yet, we want to enjoy it. I've blogged about this early and you can read them HERE.
To cut it short, here are some ideas to help us cope with our depressing feelings on escalating cost of living.
1.) CAR POOLING (Savings ranging from RM 30-RM200 per months)
Instead of perpetuating the same complaint every Thursday over rising fuel price, one can make a change for a start : car Pooling. It is as simple as downloading an App like WUNDER , which work wonders. It has its pros and cons, and is highly dependent on how far one can overcome over-exeggarated fear on security related issue. Unlike solo ride UBER or GRAB (which are excellent alternative to carpooling), the cost is pretty much dependant on how well you can plan your journey with your fellow travellers and drivers.
True is, we over estimate the need to be flexible with travelling on a usual routine-filled day. We thought, we "might" need to go out to do something and to be save, it's better to have our car around. Truth is, unless your work essentially requires you to travel to few different places everyday, your car is quite stuck in it's parking place (that cost you money!) for most of the day.
Even if you do not want to utilise any car-pooling app, you can still plan ahead with your friends and family, or colleague who stay nearby. We lived through that period of time, especially in the 80s and 90s, when driving was sheer luxury to many, and survived very well. Perhaps its time, that we start rebuilding community-relationship with our neighbours, friends, and family whom we can share a ride with to the nearest LRT station, bus stop, or work area (and subsequently call for uber for the short ride from your neighbour's work place to yours). You live among hundred of people and you can't even find one that head towards your work place area? "shame!", your grandmother would have yelled – she knew all her neighbours, their children, their spouses, and their scandals, by name.
2. GRIND YOUR OWN COFFEE (Savings ranging from RM 30-RM150 per month)
No, I am not asking you to "invest" in an expensive and bound to be underused Coffee maker machine, nor a Nespresso machine. I am talking about good old manual Grinder, where you physically grind your coffee beans by rotating the handle. Many of us developed an addiction to coffee simply because of it's caffein content. We don't really know how to distinguish a Kopi Luwak, Artisan roast, from our off-the-shelf arabica. Marketing gimmicks by big coffee chains were proven to be very effective in manipulating our mind, to believe that a barrista served coffees deserves more credits and merits that they should have. 
With a manually ground coffee using a RM 70 hand grinder that you can easily get in AEON (I got one in AEON), you get to work out a little : to do a 30 gram coffee bean grind, to medium coarse texture, you need to rotate the grinder for about 10 minutes. It is a good form of work out actually especially for your delds, biceps, triceps, trapezius, and wrist muscles.
All you need to do later, is to pour the ground coffee bean into a french press, mix it with 80 degree celcius water for 5 minutes and Voila. A nice cup of Americano is thereby readied! Latte/capuccino if you want to add in some lactose poison that were extracted through exploited animal in cruelty.
instead of spending RM 5,10,15 on a cup of barrista served coffee, you only spend less than RM 1 on 25-30g of coffee bean everyday, plus some delds, biceps, triceps,trapezius and wrist muscles exercise. You essentially brough "hitting 2 birds with one stone" to a new tree. I am Three.
3. USE A CREDIT CARD (and pay back what you spend online every other day)
with websites like GoBear.com , comparing credit cards couldn't have been easier. Credit card companies were known to be ferocious in their marketing strategies to woo in as many users as possible, through offering competitive benefits. Afterall, it is the Merchants that they are aftering (Credit Card companies charges merchant fees from transactions done through credit card, and pressure them to accept credit card payment through consumers like us).
A good starter credit card like Maybank 2 cards requires a minimum earning of only RM 2,500 per month to qualify. Once approved, you get 2 cards : 1 AMEX, and 1 VISA/MASTER. for AMEX, you get 5 times point per RM 1 you spent, PLUS weekend cashback of RM 50 per month max. what can you do with the 5 times points? NO. I do not recommend exchanging luxury goods. those are vanities that we don't always need.
Instead, look for their treat points catalogue and go for Groceries Voucher. Maybank for instance, offer RM 100 worth of AEON voucher for 43680 points . Thats 437 points per RM1. If you are using the AMEX Credit card, every 437 / 5 = RM88 you spend, you get a Free RM 1. Just by using their credit card.
Pay your bills, (Electricity, Water) and others with your credit card. Collect these points. and turn them into groceries voucher. If you spend RM 880 per month on AMEX Credit Card (Maybank), you literally earn RM 10. 3 months and you get RM 30. 6 months and you get RM 60. literally out of no where. Spend that RM 60 on your groceries, that can last you a week. you get TWO weeks of free groceries, courtesy of Maybank Credit Card. Imagine if you are travelling abroad, and bought tickets with your card. That's THREE weeks free groceries for you. Just by using a point credit card.
The caveat however, is perhaps as important as the hack : PAY BACK what you use, online, every other day. DO NOT incur debt, nor should you sleep over it. You risk paying very high interest for accumulated debt.
4. PREPARE YOUR LUNCH AND ENJOY THE MARVEL OF A ZIPLOC BAG (Savings ranging from RM 50 – RM 200 per month)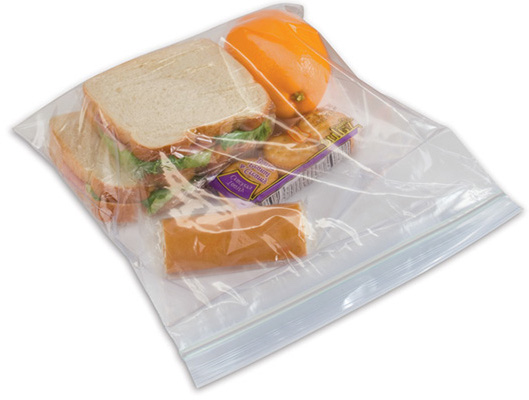 In productive countries like Korea, Japan or USA, "lunch" is overrated. Perhaps thats why they can invent your Galaxies and Iphones and we cant : They are simply more hardworking, working harder, and smarter than us, while we munch our RM 8-10 NASI EKONOMI for AN HOUR or more during mid day break.
Why bother wasting that 10 minutes commuting to lunch area / restaurant / eateries just so that you get to SPEND MORE, to hang out with the very same colleague whom you are to meet for the whole day?
Try to google up some 5 minutes OR  10 minutes breakfast/lunch tips and prepare your own RM 3-5 breakfast and lunch, and MUNCH them along with your colleague during lunch break in the office. You save time travelling/commuting, and you save money from eating out, and with you preparing your own lunch, you get to decide what healthy foods to put in too!
A reuseable ziploc bag ensures that your food remain fresh and nice even after a day. Try it now!
5. SELL ALL THE STUFF THAT WERE NOT USED, AND HIDDEN FROM SIGHT FOR MORE THAN 3 MONTHS (Savings ranging from RM 20- RM300 per month)
Chances are that if you don't see a thing for 3 months and never thought about it, you might not even remember you ever owned it. The last grass cutter you bought? the little metal tray you thought that you loved so much when you bought it in Penang, and then never got a chance to use it? I assure you that I have NOT read Marie Kondo's "Tidying up" but it doesn't take a genius to notice what "hoarding" is all about.
Pack all these things up every month, and send them to the nearest BUY SELL and TRADE to your house. Tell yourself, that you are not disposing them to trash site. You are sending them to places where they would be cherished, loved, and utilised better by people who needed them more. Imagine them landing in a place where they are treasured instead of hidden. Truth is, Those who actually buy things from BUY SELL and TRADE are probably not as well off as you are, OR that they are thrifty people who are always on a bargain hunt. Their thrift would naturally prevent them from buying things that they don't really need. So you can seek comfort in assuming that your pre-loved / pre-owned chattel are most likely to end up being utilised to their full capacity.
By practicing these 5 hacks you might realise the fun in saving money too. Imagine the amount of money you can possibly make just by tweaking your lifestyle a little. Start now before it's too late.